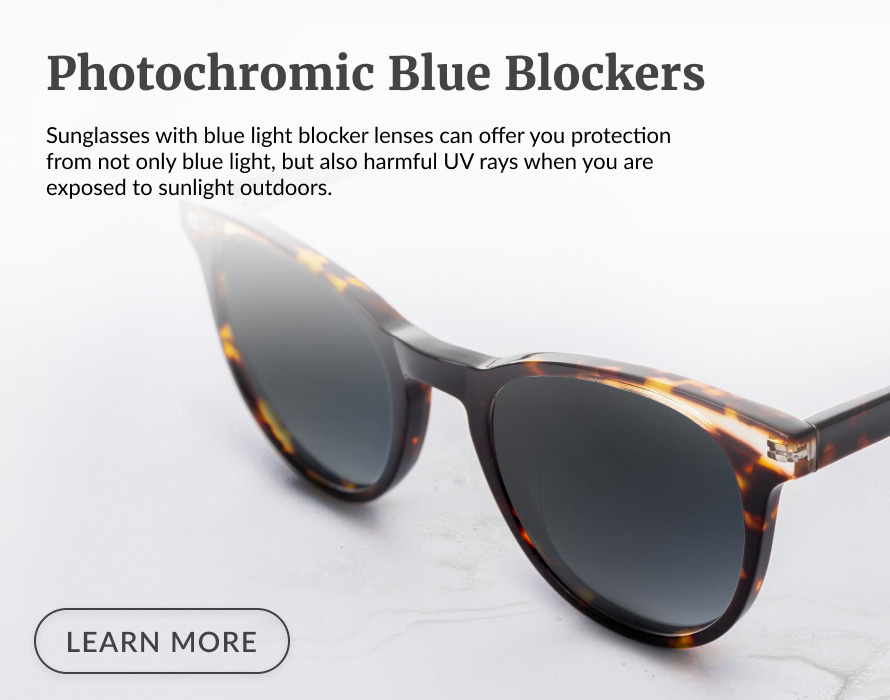 Blue Light Blocking Sunglasses
Sunglasses with blue light blocker lenses can offer you protection from not only blue light, but also harmful UV rays when you are exposed to sunlight outdoors.
Photochromic Lenses
Photochromic lenses, which look like regular clear glasses when indoors but automatically darken when exposed to sunlight, are ideal for both inside and outside use. They can adapt to environmental changes, provide greater comfort, and protect your eyes from ultraviolet radiation.